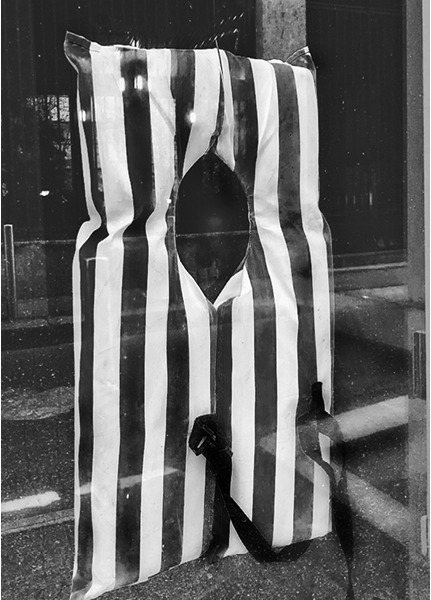 the 181
REPRISE~CONSIDERATIONS RELATING TO THE SHAPE OF EQUILIBRIUM
first performed on November 22, 2018
Arthur Cravan Foundation, Milan, Italy
performed once in 2018
THE 181
Brandon Boan, Brittany De Nigris, Abby Donovan, Aaron K. Hoffer, Tom Hughes, Mike Marks, Jason Rhodes
Bend, OR / Old Fort, NC / Philadelphia, PA / Newark, DE / Dover, DE / Minneapolis, MN / Eugene, OR
068221300a068221300d068221300o068221300n068221300o068221300v068221300a068221300n068221300@068221300u068221300d068221300e068221300l068221300.068221300e068221300d068221300u
abbydonovan.com
REPRISE~CONSIDERATIONS RELATING TO THE SHAPE OF EQUILIBRIUM
THE 181
TO THE SHAPE OF EQUILIBRIUM
THE 181
Dispersed, concentrated, and dispersed. Or maybe re-dispersed, he doesn't know.Here's the horizon SNAP BACK. Rivers and fields and mountains converge without their original forms, 10 divers, 100,000 suns. After the facts, whatever those were, I was taken by one forward leaning thing—cracks CAN BE caves.
(because we had been talking about cataracts)
So many 0's, or opens; this is to say cycles, depths, filmic loops, and re-occurring partners. I saw tonight spelled out never too many times—as to not remind all about the natural order of the evenings. We explored, like mouse work, diligently looking back at earlier negotiations. We brought tools; reflective tape for safety, candies, dry-ice, plaster of paris, a few sing-a-long tracks that we had never practiced before. The entire time I imagined a metronome keeping the cadence and flow of a fountain-formed-rough sketch which will remain, as I have found it, the only actual map of the entire experience. ~ A treasure hunt.
(It is a portal, it is a dead end, it is something that draws me backwards in my mind before moving forwards with my hands)
And I remember syncopating the dark moments between strobes as reflections ceased. Clips of darkness allowing the units we chose to behave as expected. I could anchor there in those times after opening my eyes and wondering again where I was. I realize I am somewhere deep in a rhythm, a ritualized rolling. I hand-roll lines of color to soften a stone as Brandon blows and rolls fogs that carry light within them and twitch mechanically in startled puffs at each thumping crack from the hidden metronome.
Tom drops a field study of light, collected in the corner opposite, across my line tethered to the memory of a tree some 40 million years ago. I crank the line in, pulling the memory closer, open my eyes at some point and see Abby's clogs, red-brown and on the move (maybe another fog shadow?). Their stride in relation to the blackenings and fogs and reflections and metronomic thumps made it clear she was going subterranean. (Eyes closed again) and I could see her beneath the mirror.
I begin chalking line across the floor to the obsidian spalls so that her stay in the underneath might be more comfortable.
I make new ways with my friends and they make new worlds with me.