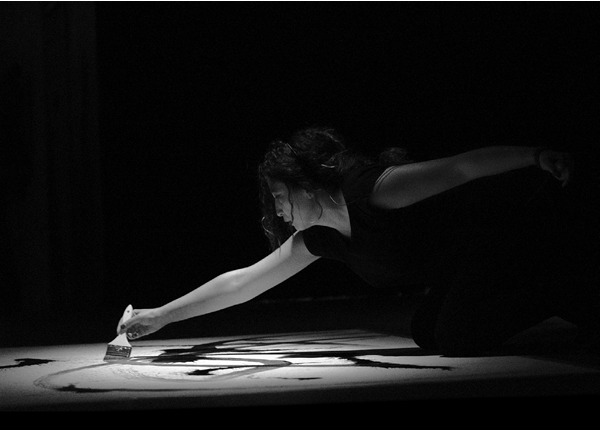 Gregg Mizuta
NOSTALGIA TO BAGHDAD: BETWEEN DARK & BRIGHT MEMORIES
first performed on November 6, 2018
Visual Arts Collective, Garden City, ID
performed once in 2018
LUMA JASIM
Brooklyn, NY
999722677l999722677u999722677m999722677a999722677r999722677t999722677j999722677@999722677g999722677m999722677a999722677i999722677l999722677.999722677c999722677o999722677m
lumajasim.com
NOSTALGIA TO BAGHDAD: BETWEEN DARK & BRIGHT MEMORIES
LUMA JASIM
"Nostalgia To Baghdad, Between Dark and Bright Memories" is a performance where I used the personal to address the political. It took place in Garden City, ID on election day. People voted during the day and finished their evening with the performance.
In this project, I explored the relationship of different concepts within today's political climate drawing from past experiences. The performance included different approaches, one of them was using the storytelling method to share some stories about what I witnessed from wars and economic blockade against my home country Iraq, where I was born and raised in the name of "liberation." Also, I was improvising on the stage a mixed media painting using body gestures and materials like ink and tar to symbolize oil, the reason for all tragedies in Iraq. Simultaneously, a sequence of stop motion animation to some ancient imagery and statues from Mesopotamia, drawing, and paintings were projected in the background. In the last part of the performance, the projection was a drop of photographs from Baghdad by photographer Hatif Farhan, the photos reflect some scenes of everyday life of Iraq today after fourteen years since it has been invaded. Music composed by Sugar Vendil was playing during most of the performance, only the last part was combined with piano melodies by myself.
"Nostalgia To Baghdad" explores the relationship between violence, politics, gender, and my experience with immigration and acculturation. The performance was an instrument to reconstruct memories, traumas, and thoughts on displacement, belonging, and home. A major topic was regarding how politics could change the life of an entire nation in a very traumatic way. I talked about the changes that accrued to my society in Iraq because of the consistency of oppression by wars, dictatorship, sanction, the US invasion, and later immigration.
The performance lasted 30 minutes, followed by Q&A from the audience.