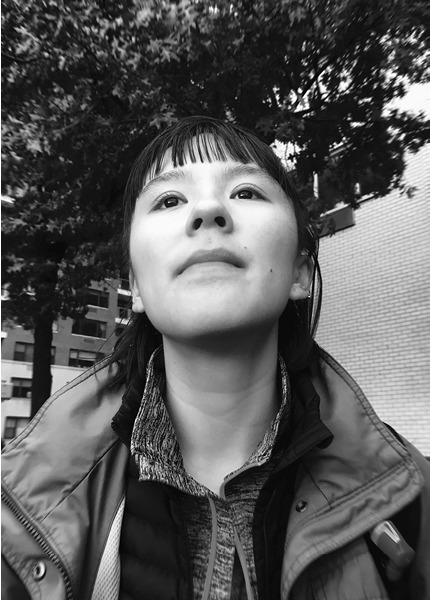 Abigail Edmonds
WALK MANHATTAN WALK, OR WHAT WILL NOT BE MINE AND NEVER SHOULD BE.
first performed on October 28, 2018
the island of Mannahatta, New York, NY
performed once in 2018
REBECCA FITTON
Queens, NY / Appleton, WI
949824016f949824016i949824016t949824016t949824016o949824016n949824016.949824016r949824016e949824016b949824016e949824016c949824016c949824016a949824016k949824016@949824016g949824016m949824016a949824016i949824016l949824016.949824016c949824016o949824016m
rebeccafittonprojects.com
WALK MANHATTAN WALK, OR WHAT WILL NOT BE MINE AND NEVER SHOULD BE.
REBECCA FITTON
"walk manhattan walk, or what will not be mine and never should be." was a 12-hour circumambulation of the 32-mile perimeter of the island of Mannahatta. The walk was started at 7:10am up the west side of the island and ended at 7:25pm on October 28, 2018 at Battery Park in NYC.
The performative walk was initiated as part of my ongoing efforts to build indigenous land acknowledgment practices for young, non-indigenous artists not sponsored or represented by institutions.
I invited members of my community to join me in any aspect of the walk most accessible for them, and I published my questions, research, and day-of progress on an open forum.
Questions included:
How does land recognition translate in young makers?
What is our responsibility to the land on which we make, produce, and sell art/experiences?
How does my immigrant experience inform this practice?
How does the acknowledgment of this land relate to my own native land?
Who can occupy/has access to public spaces?
How does bodily trauma sustain in the body and affect how we navigate land and its use?
How does the walking body signify protest?
The conversation has continued post-walk in the form of various conversations shared with indigenous artists, public podcasts, and an editable online resource compiled by myself and peers.