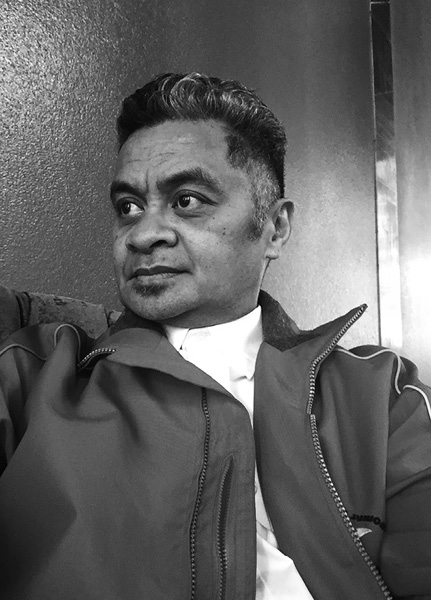 Sete Tele
AGUA DE BEBER / VAI INU
first performed on September 19, 2018
State Theatre Atrium, Perth, Australia
performed eight times in 2018
SETE TELE / LISA HIRMER
Australia
600731326h600731326o600731326w600731326d600731326e600731326e600731326@600731326s600731326e600731326t600731326e600731326t600731326e600731326l600731326e600731326.600731326c600731326o600731326m
setetele.com
AGUA DE BEBER / VAI INU
SETE TELE / LISA HIRMER
Developed with Lisa Hirmer, this solo improvisation performance in the Atrium of the State Theatre is a filtered iteration of Hirmer and Tele's ongoing exploration of their participatory performance project, "Drinking Water."
From Hirmer and Tele's perspective, water is "magical," a portal to another space, in fact it is an ephemeral space where its purpose is responsive to how it is experienced by the "consumer." Furthermore, water is an artifact that is fluid in interpretation depending on how it is activated by the artist. Water inhabits a multitude of contexts, from anthropomorphism to the Anthropocene, here both Hirmer and Tele feel the work presents water as an agent to other understandings.
This curated site specific program contained several works. I am Number 5. I am a roving provocateur. My character is fluidity.
My response to the site eventuated in a series of possible moments that could be revisited at each performance. However, this would be dependent on whether the "conditions" were appropriate for such possibilities to occur.
The other works of the program occurred at the same time. I not only responded to the site, but the other performers, the audience members / passersby, and the weather.
With each performance, the possible moments either became more refined or became obsolete, replaced by another activation, another mantra, perhaps like this:
I flow through, around, surrounding, touching, mesmerising, lapping, activating, transporting, communicating, chameleon-like, causing uncertainty, causing queries to arise, inviting openness.