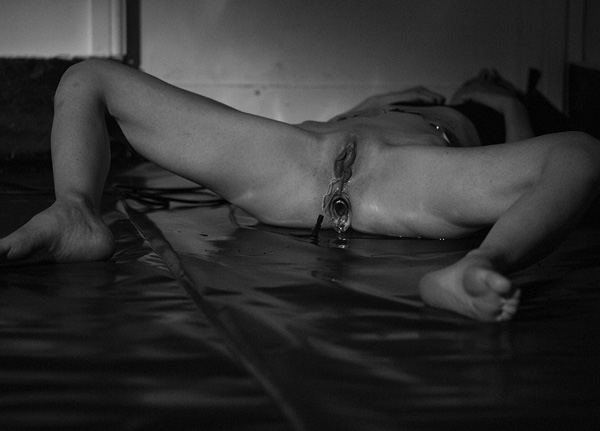 Julia Bauer
CLOACA
first performed on July 12, 2018
Tempting Failure, Biennial of Perfomance Art and Noise, London, UK
performed once in 2018
ARIANNA FERRARI
Antonio Bertoni
Milan, Italy

ariannaferrari.yolasite.com
CLOACA
ARIANNA FERRARI
After ingesting a quantity of laxatives and diuretics I insert a catheter in my bladder and a tunnel plug in my anus. A number of contact microphones are attached to my belly, detecting the sounds of my intestines.
I stay still and wait to lose control of my sphincters.
By attempting to temporarily break an established bodily mechanism of control and by imposing my own abjection on me and the audience, I aim to display the hidden reality of our bodies.