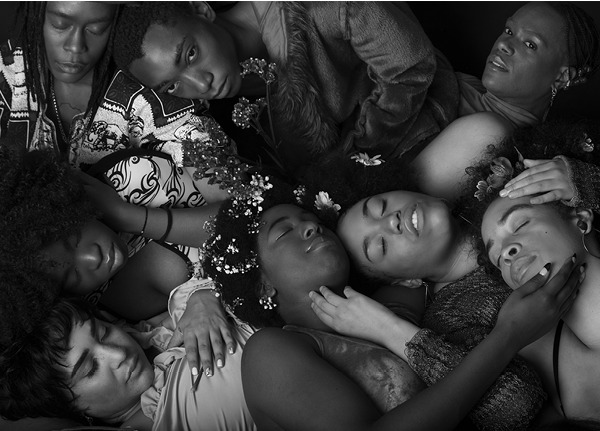 Xeno Raphael
BLACK POWER NAPS
first performed on June 21, 2018
Matadero Madrid, Madrid, Spain
performed once in 2018
FANNIE SOSA / NIV ACOSTA
New York, NY

blackpowernaps.black
BLACK POWER NAPS
FANNIE SOSA / NIV ACOSTA
"Black Power Naps" researches sleep deprivation and exhaustion in communities of color from slavery to today, and proposes space for Black rest as a form of recovery and resistance.
Based on historical records showing that deliberate fragmentation of sleep was used to subjugate enslaved people, the artists researched the continuation of such deprivation practices at work both implicitly and explicitly in contemporary capitalist economies.
Relaxation and rest is a luxury reserved for the privileged and rich. Western culture has required that people of color present themselves as extraordinary performers, athletes, or entertainers in order to exist in the public realm, "Black Power Naps" refuses institutionalized exhaustion and demands the redistribution of idleness, downtime, and quality sleep.
"Black Power Naps" is a direct response to the Sleep Gap, which the artists see as a continued form of state-sanctioned punishment born from the ongoing legacy of slavery. Reclaiming idleness and play as sources of power and strength, the project invites people of color to break with constant fatigue by slowing down, resting, and interacting with soft, comfortable surfaces.
Artists Niv Acosta and Fannie Sosa have collaborated for this project with guetho members from the city of Madrid. Their purpose is to give visibility to black community and migrants in general, specially trans, gender dissidents and sex dissidents.