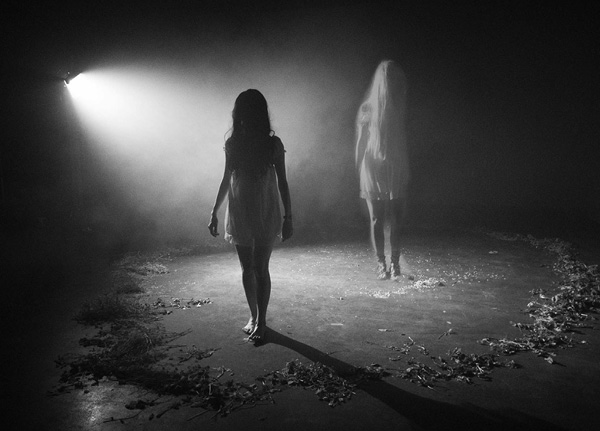 Vika Eksta / Jelena Glazova
NEBULA WITHIN
first performed on June 17, 2018
Riga Performance Festival, RISEBA University, Riga, Latvia
performed once in 2018
VIKA EKSTA / JELENA GLAZOVA
Riga, Latvia
258938955j258938955e258938955l258938955e258938955n258938955a258938955.258938955g258938955l258938955a258938955z258938955o258938955v258938955a258938955@258938955g258938955m258938955a258938955i258938955l258938955.258938955c258938955o258938955m
jelena-glazova.com
vikaeksta.com
NEBULA WITHIN
VIKA EKSTA / JELENA GLAZOVA
The performance "Nebula Within" is an artistic expression of research on psychological reaction to sexual and psychological violence, and individual practices of escapism that lead to dissociation and destruction of one's identity. It is inspired by the tragic life story of the sister of Vika's grandmother, Zonia, who was deported to Germany for forced labor as a teenager. Several years after returning home, her mental disorders started and followed her throughout her long life. Zonia lived in several universes, and sometimes her behavior was incomprehensible. However, she was very close to Vika and had been since Vika's childhood.
The soundscape of the performance is based on an archive of vinyl records of the "Big Medicine Encyclopaedia" that was produced at the time when Zonia's mental illness was diagnosed—late 1950s to early 1960s. The soundtrack was created specially for the performance. The vinyl records archive was also from Vika's family archive.
The performance starts with myself and Vika in a brunette and blonde wig moving slowly across the round stage. We are accompanied by the recordings of mentally ill patients from 1950s Soviet Union. We reach one another in the center and start to collide, reflecting the mental illness of Vika's grandmother's sister. After a tense collision we fall apart and start creating circles of materials which Vika's grandmother's sister used in daily life—grain and grass. These materials create an inner circle and an outer circle. After the completion of the circles, both of us fetch buckets filled with the remains of the grain and grass, and dance to the recorded chant of a mentally disturbed patient. At the end of the dance, we pour the grain and grass onto the audience. Nebula-shaped fog is activated on stage, and both of us meet again and disappear in fog.