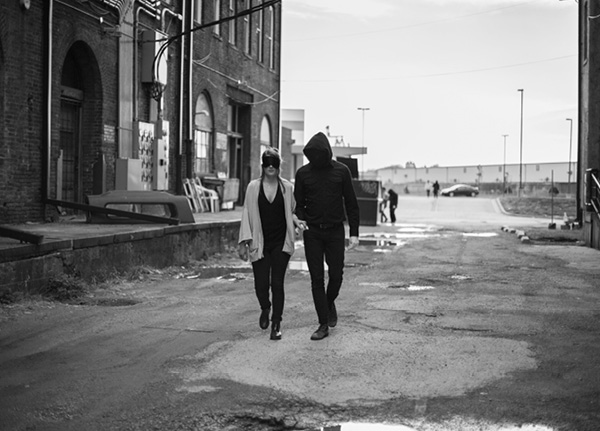 Elizabeth Mather
SIGHTUNSEEING
first performed on April 26, 2018
West Bottoms, Kansas City, MO
performed twice in 2018
KING OF HERRINGS
Carmen Moreno, Piper Harrow, Martin Rico
Christiansburg, VA
076161361a076161361.076161361m076161361.076161361l076161361e076161361a076161361g076161361e076161361r076161361@076161361g076161361m076161361a076161361i076161361l076161361.076161361c076161361o076161361m
SIGHTUNSEEING
KING OF HERRINGS
"SightUnseeing" was a guided tour performed as part of the larger West Bottoms Reborn project. A collaboration between artists, architects, designers, and residents, West Bottoms Reborn was an initiative to publicly investigate a depopulated, formerly industrial district sited where Kansas City meets the confluence of the Missouri and Kaw rivers.
Crowds gathering in the empty parking lots and graveled alleyways typical of the area naturally attracted the attention of me, the King Of Herrings, Kansas City's favorite fog-in-human-form. I sought to advocate for the inherent beauty and value of urban spaces that have fallen out of use, and to combat an all-too-common drive towards development and gentrification. The solution was a unique auditory tour through various liminal sections of the West Bottoms. To emphasize the sonic qualities of the spaces we traveled, participants were given black sleep masks which temporarily eliminated their sense of sight. Once masked, they were introduced to their guides. The participants had only seen a single black-clad figure—me—at the meeting place. But, sightless, each participant met someone (or something) that took their hand and led them forth.
The tour route passed alongside moving trains, beneath a reverberant highway overpass, through grass and gravel, into zones of trespass and back out again. Participants were challenged to put a great deal of trust into a complete stranger, never seen, whose very corporeal existence had been called into question. Their other senses were heightened by the absence of sight, causing a radical attentiveness that flirted with fear. I set the participants' imaginations on a crepuscular track through my introduction to the tour, which was played out of a boom box rather than spoken directly.
For any passersby seeing it in progress, the tour provided a peculiar visual tableau: Anonymous spectres leading sleep-masked civilians in a meandering walk. But just as its participants could not fathom the omniscient view of any random observer, those observers could never know the nightly thoughts ringing in the heads of the masked initiates. As the tour ended, my tape-recorded voice informed them that they were now citizens of my oneiromantic kingdom. They had been baptized in a bath of inhumanity; their beings merged inextricably with the city's empty, lonely fringes. When my voice instructed them to remove their masks, they saw no sign of me, or their guides; nothing left but a boom box droning, the sky darker than they remembered.