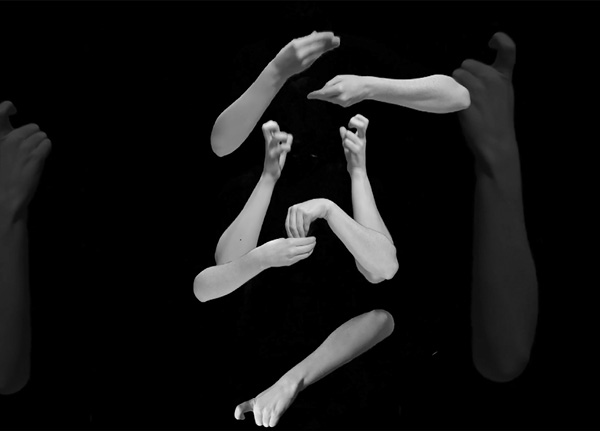 Tommy Taylor
IT'S HARD TO INTERPRET
first performed on April 18, 2018
Lone Star College Montgomery, Live Entertainment Technology building, Conroe, TX
performed once in 2018
TOMMY TAYLOR
Alicia Hall
Houston, TX
057802510t057802510o057802510m057802510m057802510y057802510t0578025106057802510505780251060578025109057802510@057802510h057802510o057802510t057802510m057802510a057802510i057802510l057802510.057802510c057802510o057802510m
tommytaylorart.com
IT'S HARD TO INTERPRET
TOMMY TAYLOR
The "It's Hard To Interpret" series depicts a one-day shoot of separate successive performances, the documentation of which was then used for heavily edited videos. I created a general script of words for Alicia Hall, a sign language interpreter, beginning with specific signs. The words and actions were then broken down after the fact using video. The editing evidence carried on throughout the process, from discussing word movements to amplifying sound ranges from careless to obsessive. This editing slows down how the work is experienced and can embody or critique the expressive gesture itself. Editing is a strategy that, like the meaning we make, is always reinvented to fit personal myth.
Through the use of performance and video, my work can be more experiential than my static 2D work. This continues to motivate a commitment to stay in the present, a lived activity that pushes us towards something or someone outside of ourselves.
From my personal experience, art can be about our own unique personal experiences and developing relationship with each other and the world. Even if we do not always understand.