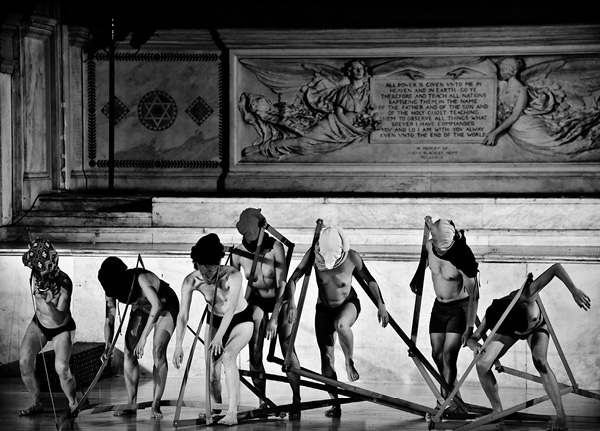 Vladimir Radojicic
#ALLOFTHEABOVE
first performed on March 14, 2018
Foro Performática, Cholula, Mexico
performed four times in 2018
MAIRA DUARTE
Miu Soda, Pavel Machuca, Michelle Applebaum, Samsam Yung, Nicole Touzien, Joanna Stone, Felipe García-Huidobro
New York, NY
008322038d008322038a008322038n008322038c008322038e008322038t008322038o008322038t008322038h008322038e008322038p008322038e008322038o008322038p008322038l008322038e008322038@008322038g008322038m008322038a008322038i008322038l008322038.008322038c008322038o008322038m
#ALLOFTHEABOVE
MAIRA DUARTE
"#alloftheabove" is a dance piece about the artist's role in times of conflict. It defends the artist's freedom not to be defined by their affiliation with any particular cause, and especially not to be seen as representative of her race, nationality, or other, while acknowledging the existence of suffering.
The piece was first performed in Mexico by an international group of collaborators from the US, Japan, China, Italy, Peru, and Mexico. The performers enter the space carrying their "houses," wooden structures that later represent the borders and limitations of the artist's own ascribed labels—such as race, gender, class, status, history, genealogy, privilege, and lack of privilege—which are listed by each participant, as they unfold their houses and present themselves individually.
The piece is performed over a series of audio bits that may or may not be intelligible. The audio plays with listening as discerning: we can only listen and see what we choose. Several audio bits overlap to give an overwhelming feeling of too much information.
Eventually the piece focuses on borders: the border championed by the president of the United States and the migrant crisis in Europe. Performing the piece in Mexico was particularly important, as it is the Mexicans who are portrayed as undesirables, they who live on the "other" (wrong) side of the border.