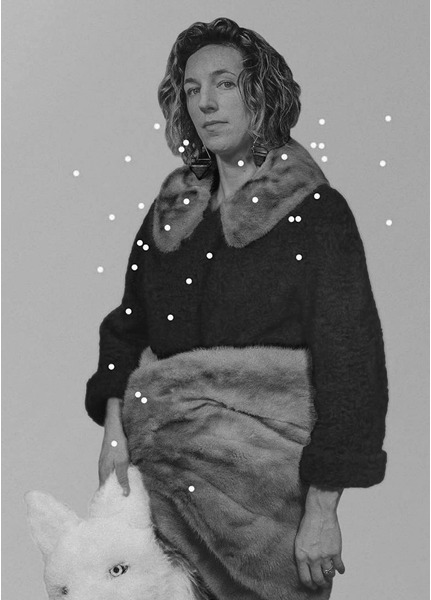 Darrien Mack
THE PINK TABLET PROJECT: A FERAL OPERA
first performed on February 9, 2018
Community Minded Television Studios, Spokane, WA
performed once in 2018
ELLEN WELCKER
Elise Divens, Darrien Mack, Maya Jewell Zeller, Nerma Sultanic, DaShawn Bedford, Kirsten Angell, Emma Butterworth, Elle McSharry, Liz Rognes, Erika Prins Simonds, Emily Willet, Zoey McCall-Smith, Ellicia Jones
Spokane, WA
943302632e943302632l943302632l943302632e943302632n943302632.943302632w943302632e943302632l943302632c943302632k943302632e943302632r943302632@943302632g943302632m943302632a943302632i943302632l943302632.943302632c943302632o943302632m
youtube.com/watch?v=e17xuX4zeFI&t=925s
THE PINK TABLET PROJECT: A FERAL OPERA
ELLEN WELCKER
"The Pink Tablet Project" is a feral opera—part play, part dance, part choral performance. The story it tells wanders a labyrinth of wilderness and femaleness wherein (like the fairytales it echoes) adults are incapable, unwilling, or averse to protecting children—girl children in particular—from the dangers they face by fact of their own existence in the world.
The performance opens with a film: a young girl is asking her grandmother about her diary, which she's been reading. The grandmother responds opaquely; the film loses its narrative quality, fractures, and turns to a luminous woods at night as an acapella choir moves silently through the audience and takes the stage. The performance now shifts between spoken sections, choral pieces, duets, one-woman opera, and two girls—a dancer and an actress—who embody the main characters of this tale.
Confronted with various modes of aggression, the girls lay their claims with a shape-shifting ferocity, but the bodies they become are no safe vessels. Hunted, scapegoated, trapped, and loathed, the complexity we are exploring is the fact of being a being—how in so many small ways we open to and guard against the world in all its shimmering terror and beauty.
Our project believes in complexity, unanswerability, and interconnectedness—and that artistic endeavors that are anti-moralistic and not easily categorized are vital to this time of oversimplification, misidentification, micro-aggression, and erasure. For this reason we endeavor to present a contemporary fairy tale with no conclusion and no narrative arc. Rather, we hope to infuse our audience with feeling, sound, whelm, and a sense of their own humanimality.