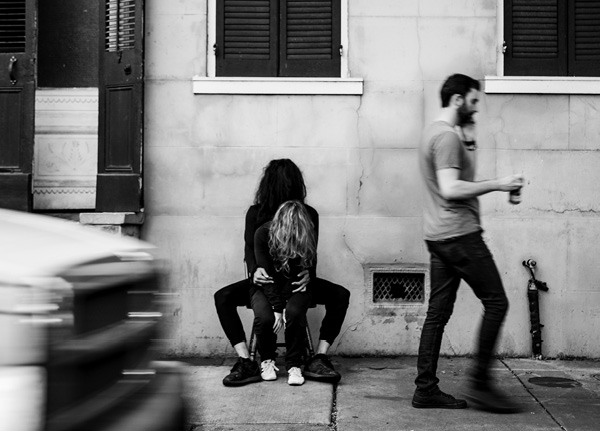 ALEXANDMUSHI
CHAIR CONVERSATIONS
first performed on January 21, 2018
Minnesota Street Project, San Francisco, CA
performed eleven times in 2018
ALEXANDMUSHI
Alex Nichols / Mushi Wooseong James
San Francisco, CA
909460378a909460378l909460378e909460378x909460378a909460378n909460378d909460378m909460378u909460378s909460378h909460378i909460378@909460378g909460378m909460378a909460378i909460378l909460378.909460378c909460378o909460378m
alexandmushi.com
CHAIR CONVERSATIONS
ALEXANDMUSHI
What does it take to know somebody?
In this performance, we explore the boundaries that exist between the self and other non-verbally.
The rules are simple. A chair is placed in public and two people have their faces covered with hair. One person sits on the chair and allows the other person to move their body. The other person communicates by moving and manipulating the sitting person's body silently. Once done, the roles are switched.
The opposite image is of our third performance, which took place in New Orleans. Before sunset the air was still hot. We chose a public space in the French Quarter. The pale green wall reminds us of skin. There is an emotional and physical space that is entered when we move someone's body through our own thoughts and emotions. Sensitivity is required and trust is essential. Our project aims to highlight the importance of reflection and sharing in building human relationships. What is common between the sitting (hearing) and moving (speaking) is that both people are "listening." The performance requires both people to be present whether passive or active.
This is a non-verbal communication practice; a conversation around gender, generational gaps, projection, desire, tension, fantasy, and the forbidden using the self and other as a vehicle. Each performance lasts 20–40 minutes.
What is palpable as we perform in the public space is that there is the intersection of two realities. One reality is the passing of people on the streets with phone in one hand and a soda can in the other. The other reality is this silent communication of two bodies around a single chair. What we begin to observe through documentation is that these realities are as real and absurd as each other and always intersecting (crossing).
"Chair Conversations" is an ongoing project of ALEXANDMUSHI in our exploration of communication. Three years ago we set out on a journey of collaboration. What we discovered is that a dynamic tension is core to forging a connection with another person. This tension exists between the desire to be seen and the terror of revealing ourselves.