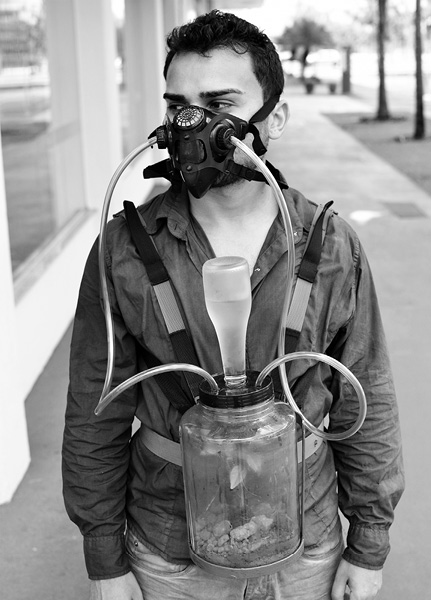 Denis Casima
SUSTAINABLE MAN
first performed on October 22, 2016
City Center, Palmas, Tocantins, Brazil
performed once in 2016
FRANCESCO D'AVILA
Brazil
142643706d142643706a142643706v142643706i142643706l142643706a142643706x142643706i142643706c142643706o142643706@142643706h142643706o142643706t142643706m142643706a142643706i142643706l142643706.142643706c142643706o142643706m142643706 142643706/142643706 142643706d142643706a142643706v142643706i142643706l142643706a142643706f142643706r142643706a142643706n142643706c142643706e142643706s142643706c142643706o142643706@142643706g142643706m142643706a142643706i142643706l142643706.142643706c142643706o142643706m
cargocollective.com/francescodavila
SUSTAINABLE MAN
FRANCESCO D'AVILA
"Sustainable Man" was selected for the Fifth Performance Exhibition Art Sesc Tocantins and presented in the main streets of downtown Palmas, Brazil.
I placed a small plant in a glass canister, securing it in a holder attached to my body, and connected it to an oxygen mask positioned on my face. For sixty minutes I moved through and within the chaotic urban space. Many of my actions were small, such as reading the newspaper, crossing the road in small steps, and boarding public transport. The action ended when I planted the plant used in the performance in a predetermined space in the city.
Ecology has been a recurring theme in my work. "Sustainable Man" is a poetic proposal of the possibility to interfere in the hectic urban city.