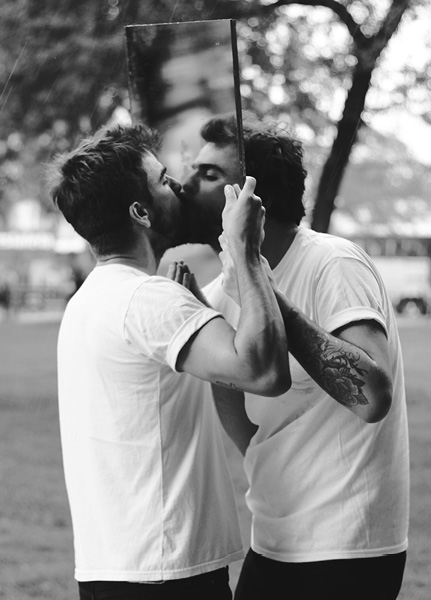 Roberto de León
BE (ON) YOU
first performed on August 28, 2016
III Bienal Internacional Horas Perdidas, Monterrey, Mexico
performed twice in 2016
TALES FREY
Paulo Aureliano da Mata
Porto, Portugal / Catanduva, Brazil
171762694t171762694a171762694l171762694e171762694s171762694f171762694r171762694e171762694y171762694@171762694m171762694e171762694.171762694c171762694o171762694m
Ciaexcessos.com.br
performatus.net
BE (ON) YOU
TALES FREY
Two cisgender male bodies kiss their own images which are reflected in a single double-sided mirror. This lasts for one hour without interruption, while they move their connected bodies to different areas.
Despite the mirror acting as an obstacle preventing the two mouths engaging, to the audience, they appear to be in contact.
With this piece, I explore LGBT politics to generate critical thinking around power relationships, usually protected by normative regimes, and how these structures control and discipline.