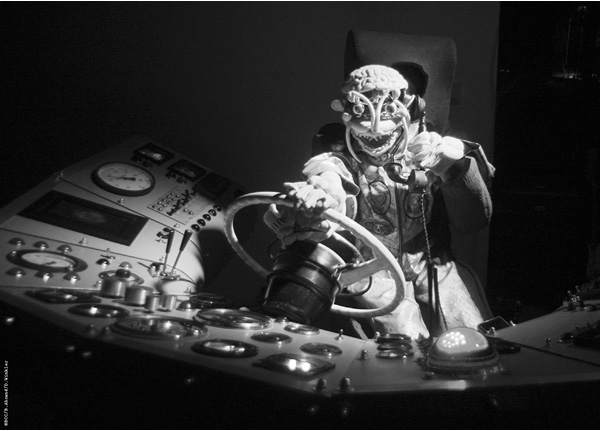 Bodo Albrand
ICKE RETTET DIE WELT (ICKE`S MAD ODYSSEY)
first performed on October 31, 2015
Pavillon Milchhof, Berlin, Germany
performed twice in 2015
BREEDA CC / BODO ALBRAND / DIRK WINKLER
Berlin, Germany
720219755b720219755r720219755e720219755e720219755d720219755a720219755@720219755d720219755e720219755a720219755d720219755c720219755h720219755i720219755c720219755k720219755e720219755n720219755s720219755.720219755d720219755e
ICKE RETTET DIE WELT (ICKE`S MAD ODYSSEY)
BREEDA CC / BODO ALBRAND / DIRK WINKLER
Setting off on a wild journey, an innocent alien girl careens through the absurdity and confusion of human existence.
The puppet performance happens within a very special little space shuttle installation where the protagonist's perception is revealed through interaction with the on-board computer of technical and historical facts and hoaxes, and with the on-screen galactic players of dogma and consensus fabrication. The performance jams with cool live puppet music and commentary.
ICKE is a robotic puppet, the offspring of aliens who have inhabited the earth for millennia. She's seen it all, from the scoring of the Nazca Lines and hanging out with the pharaohs through the countless untold stories until today…
ICKE is an ageless runaway teenager who has been whistle-blowing in earthling ears for years, exposing exploitation (both extraterrestrial and earthly). Now she has definitely. had. enough. of human deafness and the obeisance to greed and stupidity. She lifts off for new worlds, seeking a new home……
and Icke's mad Odyssey begins....

Arriving soon on....

Planet Hedon: a world of hedonism

Planet Relidog: a planet of fanatical religious war.

Planet Rohbutt: where we experience the eternal boredom of the life as a human robot hybrid.

The performance is a teaser and the trailer for an upcoming art movie.