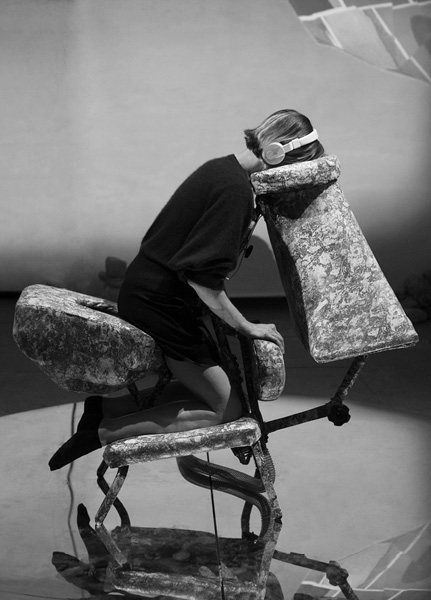 Agnes Bolt
SEEK
first performed on June 4, 2015
Recess Art, New York, NY
performed 130 times in 20 minute sessions in 2015
INSTITUTE FOR NEW FEELING / SCOTT ANDREW, AGNES BOLT, NINA SARNELLE
Ethan Jerrett (software engineer)
Pittsburgh, PA / Los Angeles, CA
081998263h081998263e081998263l081998263l081998263o081998263@081998263i081998263n081998263s081998263t081998263i081998263t081998263u081998263t081998263e081998263f081998263o081998263r081998263n081998263e081998263w081998263f081998263e081998263e081998263l081998263i081998263n081998263g081998263.081998263c081998263o081998263m
newfeeling.institute
SEEK
INSTITUTE FOR NEW FEELING / SCOTT ANDREW, AGNES BOLT, NINA SARNELLE
The Institute for New Feeling offers individuals a clairvoyant reading generated by the misuse of online search engines. For each intimate one-on-one session, a specialist will lead a participant through a series of assessments in order to compile his or her personal video file. This precognitive visualizer will be viewable and also available for purchase in the gallery.
Visitors are invited to make an appointment to meet with a consultant who will guide them through a series of simple evaluations, which are called "sensors." For example, one sensor is a series of questions that are fed into a Google search string to generate prophetic and enigmatic insights. Another sensor introduces a scan of the participant's body into a Google image search to create a guiding stone orbiting in the visualizer's field of view…
For centuries, people have been fascinated with devices and strategies that profess to reveal insights about themselves or their future. With "seek," IfNf will provide a new type of quasi-psychic/medical reading that utilizes the internet as a source of chance operations. Manifesting a kind of collaged google 'oracle', this performance experience utilizes a spectrum of assessment and divination techniques that reference clairvoyance, I-Ching readings, pattern recognition software, privacy-breaching data collection, astrology, Myers-Briggs personality tests, online viral quizzes, aura photography, mood rings, and biofeedback devices. All of these systems are designed to answer the unanswerable—to extract information about a particular user, whether through science, Buddhist philosophy, or placebo; and they are as popular now as ever before.
This project was originally presented at Recess in New York as part of their Session residency, Spring 2015.