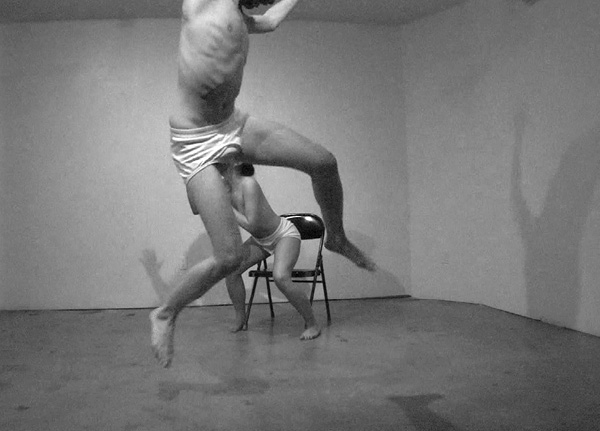 Eyal Perry
HOPE SO HARD
first performed on March 27, 2015
Glasshouse, Brooklyn, NY
performed once in 2015
GEORGIA WALL & ITAMAR SEGEV
Brooklyn, NY
658753748g658753748e658753748o658753748r658753748g658753748i658753748a658753748r658753748r658753748w658753748a658753748l658753748l658753748@658753748g658753748m658753748a658753748i658753748l658753748.658753748c658753748o658753748m658753748 658753748/658753748 658753748m658753748r658753748i658753748t658753748a658753748m658753748a658753748r658753748s658753748e658753748g658753748e658753748v658753748@658753748g658753748m658753748a658753748i658753748l658753748.658753748c658753748o658753748m
HOPE SO HARD
GEORGIA WALL & ITAMAR SEGEV
"Hope so Hard" was born from a desire to understand what ignites moments of awakening.
Where do these moments arise and fall from?
Where do they belong on the slippery spectrum which all sexual or spiritual moments exist within?
Georgia comes on stage and performs a devotional dance, she finishes and sits on a chair.

Itamar comes and sits on her lap. Tries to fit in her arms like a baby, he is too big.
THE PERFORMANCE GOES ON
They have a first and only moment of synchronized movement their bodies are shapes music is introduced hiccups of a video of a glorious sunset Georgia saw once in India music stops Itamar is behind Georgia They are moving first like a prayer then like fucking he is whispering a story into her ear and she is telling the audience it ends with her repeating the punchline with a New York Jewish accent this girl Mary got into trouble once so she made up a story Itamar signs a Hebrew song about a man who lost his lover to God Georgia signs over him What's Up by 4 NON BLONDES she stops singing and interrupts him they both go back to the chair it is prom night and they are almost naked smiling for the camera.
11/3/15
Hey Love,
Attached is my response poem
…
Sometimes I'm singing your praises
When your tongue is inside my anus
When your spit is leaving its traces
On the places that once were my own.
Sometimes I cry when I'm cumming
While your lungs they are doing they're humming,
And I pray that someday you'll quit smoking
And your poop will come out on its own.
Sometimes i inside my outsides
And spill over my down to find bright side
And the world she just turns on her axis
And your tongue it turns into my soul
…
xo
Ita