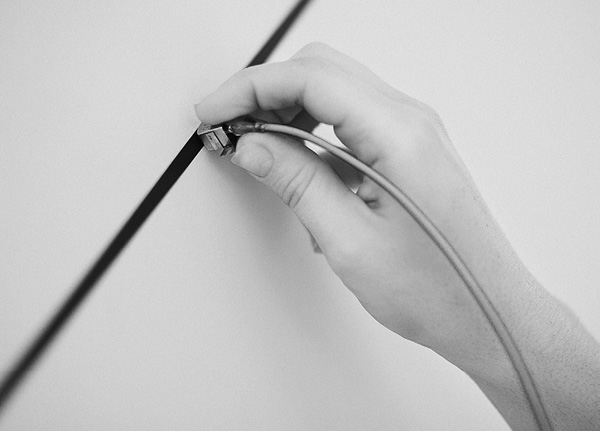 Jason Kolsch
ABSENCE (2013)
first performed on April 2, 2013
my home, Oakland, CA
performed once in 2013
RACHEL DEVORAH TRAPP
Garrick Trapp
Brooklyn, NY

racheldevorahtrapp.com
ABSENCE (2013)
RACHEL DEVORAH TRAPP
"Absence" was a performed installation that manifested the paradox of distal intimacy through sound.
For sixteen months between 2011 and 2013, my husband Garrick and I lived apart, in Oakland, California and Brooklyn, New York, respectively.
During the week of our eight-year anniversary of being together (4/2/2013)—eight weeks before we reunited—Garrick made a series of eight one-hour recordings of the sound of his bedroom (one hour per day). These recordings were made during hours when he was alone in his bedroom in Brooklyn.
I overlaid these recordings onto two hours of reel tape. I installed the tape on the wall of my bedroom in Oakland for the last eight weeks of our separation (4/8/2013-6/8/2013). A tape reader head I made connected to an amplifier was also installed below the wall. Over the course of the eight-week period, I listened to the recordings through the amplifier by drawing the tape reader over the installed reel tape.