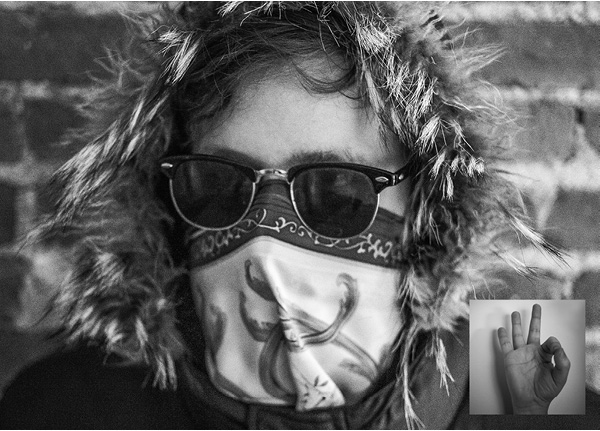 Laura Blüer
STRUGGLE SESSION
first performed on April 1, 2013
Grace Exhibition Space, Brooklyn, NY
performed four times in 2013
MILES PFLANZ
Brooklyn, NY
324587770m324587770i324587770l324587770e324587770s324587770p324587770f324587770l324587770a324587770n324587770z324587770@324587770g324587770m324587770a324587770i324587770l324587770.324587770c324587770o324587770m
youtube.com/user/milespflanz
STRUGGLE SESSION
MILES PFLANZ
I drag a table to where the crowd is dense. I pound on the table for five minutes. I play a recording of the five-minute pounding and make common hand gestures.
The crowd always stands still. They fall silent and stay silent. They think I'm going to say or do something. I don't.
One person said "Struggle Session" is an orphan demanding dessert. Another said it is a political speech with the words redacted. They are both correct.