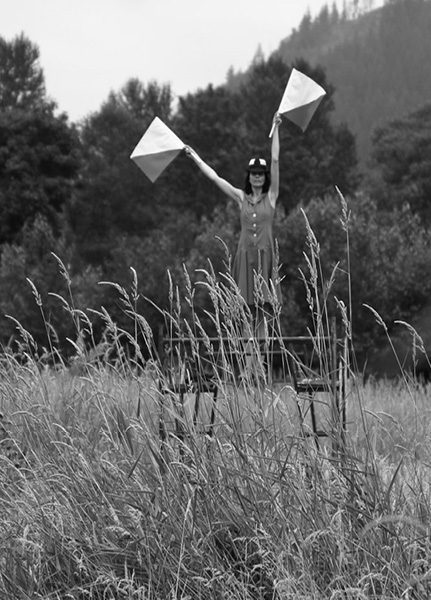 Timothy Firth
A GOOD REMINDER TO ALWAYS SIGN YOUR WORK
first performed on June 11, 2011
Seattle and King County locations, Seattle, WA
performed five times in 2011
FLATCHESTEDMAMA
Amy-Ellen Flatchestedmama Trefsger
Seattle, WA
298695624f298695624l298695624a298695624t298695624c298695624h298695624e298695624s298695624t298695624e298695624d298695624m298695624a298695624m298695624a298695624@298695624g298695624m298695624a298695624i298695624l298695624.298695624c298695624o298695624m
flatchestedmama.com
A GOOD REMINDER TO ALWAYS SIGN YOUR WORK
FLATCHESTEDMAMA
I used semaphore to share poetry with the public. Semaphore is a maritime-based communication system that uses handheld flags to relay information at a distance.
Poetry, like any other art form, can be abstract and obscure. I deconstructed my own poetry and translated it into semaphore, thereby altering the audience's experience. It became a visual study instead of an auditory affair. The audience was given a semaphore cheat sheet and was invited to fill in the poems as I flagged them.
This piece was made possible by 4Culture's Site-Specific, Performance Network Program. It was performed at the Georgetown Carnival, Celebrate Des Moines, Smoke Farm, Nepo 5K and Fall City Days.